Participation by the Chamber's hardworking volunteers is vital for helping the organization grow and helping promote the Chamber's efforts in the Mobile region. Earning the trip for three, four or five nights is one way we can say thank you for your hard work and dedication! This year's destination is ?.
Check your passport expiration date now. It must be valid through the end of April 2024 to travel out of the country in October.

The deadline to earn the trip is Friday, July 18th.
Trip Information: Jamacia Secrets Wild Orchid – All Inclusive
TRAVEL DATES
3 Night – October 20th to October 23rd, 2023
4 Night – October 20th to October 24th, 2023
5 Night – October 20th to October 25th, 2023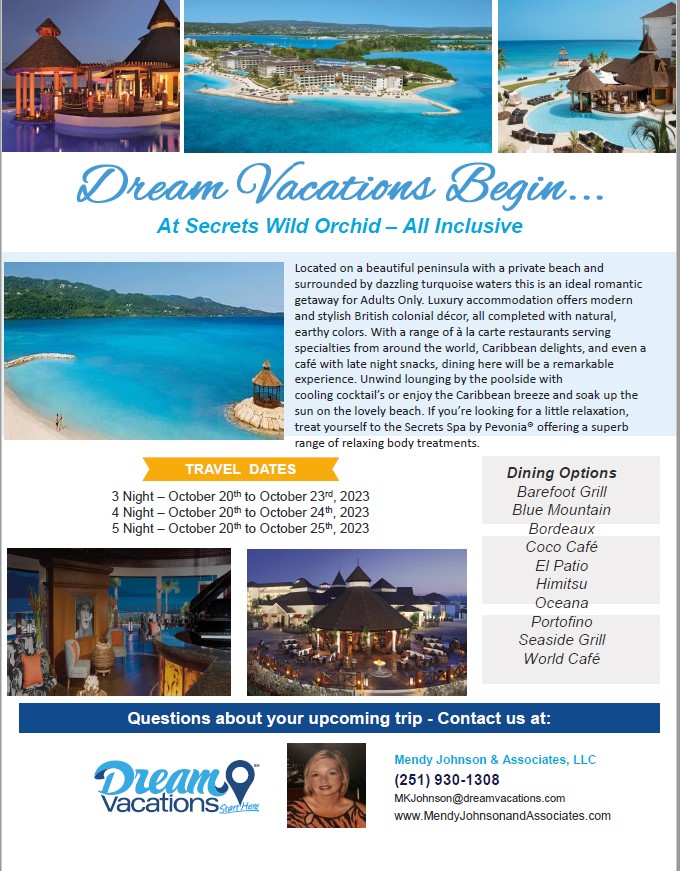 Congratulations to all the volunteers who have earned the trip to : 
Melissa Cross

Bernadette Windle

James Alexander

Mark Spivey

Erica Maize

George Hunter

Daly Pollman